Zimbra Chat
Zimbra Chat
Free IM Server and Client for your Zimbra Collaboration
Host XMPP-based live chats, right within Zimbra – all without any additional software or plugins. All you need is your browser and an internet connection.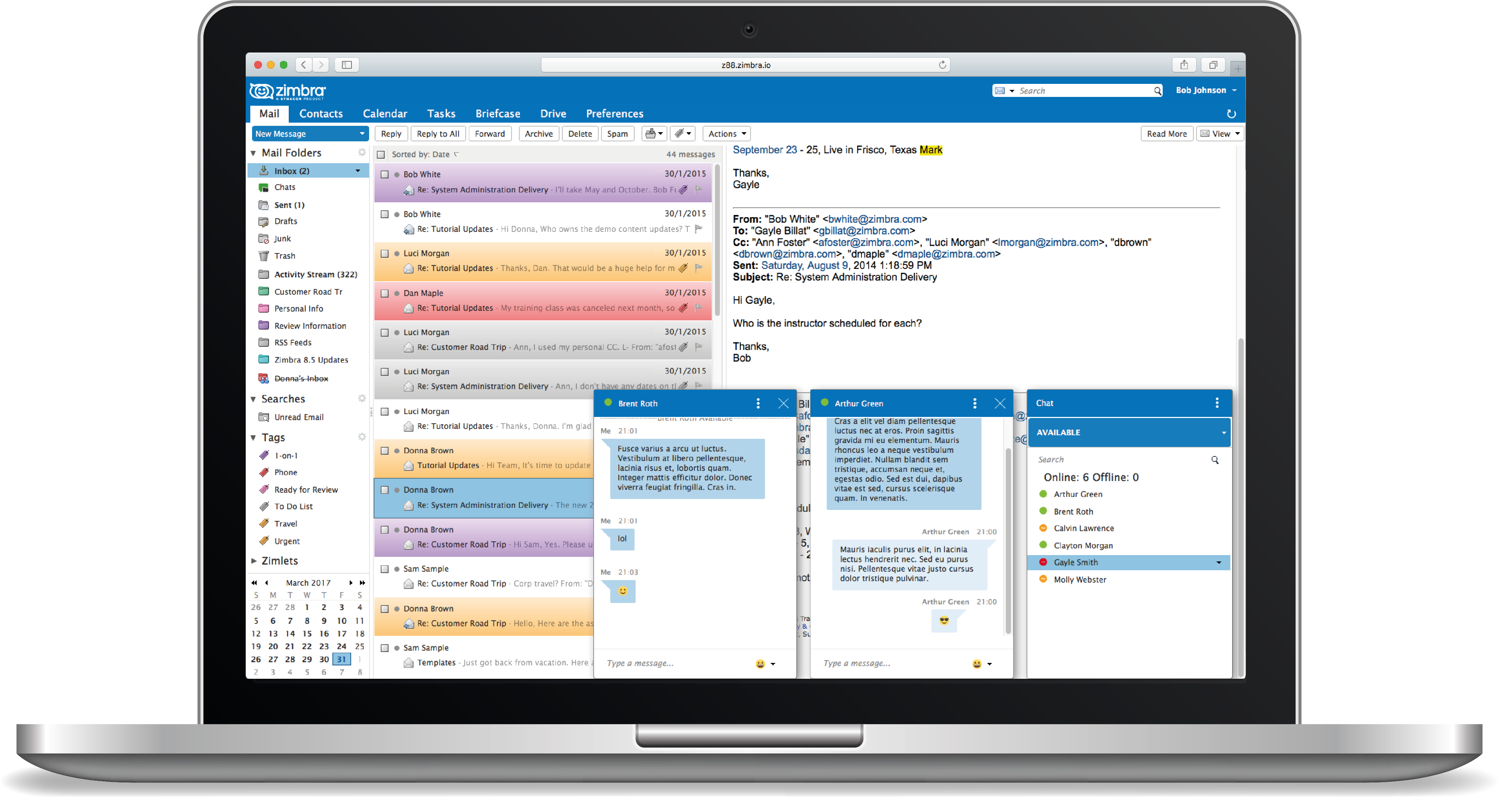 Bring Together Email, Calendaring, Chat and Enterprise Applications
Zimbra Chat integrates an IM server and client into Zimbra, the world's most popular Open Source Collaboration platform. Now your business can harness chat from within the communication tool they use the most - email. Your users can communicate within the Zimbra Web Client, and desktop and mobile users can connect via XMPP. Zimbra Chat works out-of-the-box! Enable the Zimbra Chat Zimlet, and your users are ready to start chatting.
Latest Version: 8.7.6
Released on: Not launched yet *early status*
FAQ
Here you can find useful resources for your Zimbra Chat environment
FAQs
Known Issues
How to report a Zimbra Chat Issue
Zimbra Chat Videos
Zimbra Chat Documentation